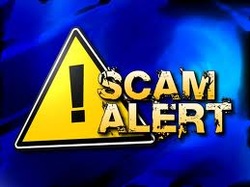 The Massac County Sheriff's Department has been receiving reports of a new
telephone scam going on in this area. Residents have been getting calls from
unavailable numbers on their cell phones. A recorded message tells the person
that they have been selected to participate in discounted shopping. A number is
given for the person to call back and to have their credit card ready. They are
notified that once they give their credit card number they can then proceed to
shopping. Do not fall for this scam. Never give out your credit card over the
phone if you are not sure who you are talking to. If you feel you have been the
victim of Identity Theft, contact your local authorities.