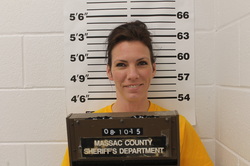 On 08/10/15 Deputies were alerted of a person in the courthouse who had an outstanding warrant. A deputy went to the courthouse and located 32 year old April Antonacci of Marion, IL. Antonacci was arrested and lodged at the Massac County Detention Center.
---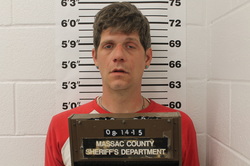 On 08/14/15 a call was received by Massac County Dispatch of a reckless driver outside of Brookport. The vehicle was located and stopped on US 45 outside of Brookport. The driver, 34 year old Brian Brown of St. Louis, was arrested for Driving While License Revoked. Brown was released after posting bond.
---
On 08/15/15 Deputies were called to the 2900 block of Strawberry Rd. to investigate a Domestic Disturbance. Deputies learned that a physical altercation had taken place between 33 year old Ashley Buchanan and 45 year old Bruce Buchanan. Deputies observed injuries to both. Ashley and Bruce Buchanan were arrested and charged with Domestic Battery. Both were lodged at the Massac County Detention Center
---
The preceding information pertains to arrests made by the Massac County Sheriff's Office. These arrests are made on the basis of probable cause and all arrestees are presumed innocent until proven guilty.